International Dot Day
How to Get Involved
Go here to see all the opportunities available to celebrate International Dot Day with virtual connections, free printable templates, and join in with classrooms across the globe and celebrate making our mark on the world. Together, we find we become who we are by making a mark, to see where it goes — just like how we connect classrooms to see the power in the process.
Watch our Video
Here's the video we made in Anchorage, Alaska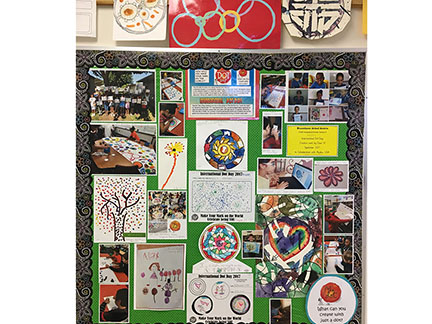 Our Dot Day Partners
International Dot Day is inspired by the book, The Dot by Peter Reynolds, in which one young person named Vashti finds confidence by never giving up, commits to starting somewhere and seeing where it takes her. This inspirational story has become a movement to "celebrate creativity, courage, and collaboration." Each year thousands more students across the globe join in the fun and celebrate to share how they will make their mark on the world.
Here in Alaska, we connect with the world through technology to share how we will globally "make our mark." Join us!