About Michelle Carton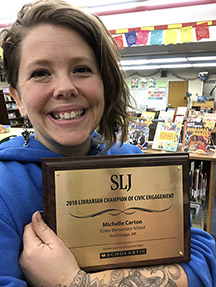 Welcome! I am Michelle Carton, also known as MC the Global Librarian, and I am the founder of Global Education Alaska and an advocate for Global Citizenship for students and educators. I develop global projects and curriculum, contribute to journals and publications, and travel around the world both physically and virtually, writing a global learning blog, working with libraries, educational leaders, students, and adults to maximize learning potential for individuals and communities.
Having taught in both rural and urban Alaska, in public charter, traditional, and alternative school, creating original projects and curriculum has become second nature. I, in my favorite role yet, am also the Tudor Elementary School librarian in Anchorage, Alaska.
I received my Master's degree in Innovative Education Reform in 2010 from Alaska Pacific University, designing my Master's Thesis on addressing educational needs for Alaska's most vulnerable populations through design innovation. I have since worked with community leaders, student leadership groups, youth services organizations, school groups, among others, to create programs and projects to celebrate and preserve culture, develop young leaders, address the United Nations Sustainable Development Goals, and activate youth philanthropy and leadership.
My Mission
It is my passion to equip students with skills necessary to be successful in a competitive global world and economy, while developing their empathy and philanthropic passions. I aim to develop and utilize student voice, choice, and reflective practices, as they are key to people becoming the best versions of themselves. Developing global mindsets in the formative years is imperative to the foundational whole development of self and identity. I am humbled to have the ability to coach and mentor others to join me in this mission. Together, we are stronger. Gandhi's words are with me every day: be the change you wish to see in the world.
How I got started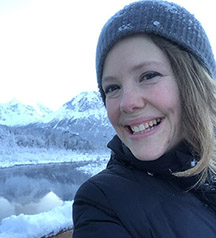 In 2016, I accepted an International Resources and Exchanges Board (IREX) Fulbright Teachers for Global Classroom, sponsored by the U.S. State Department which opened my world completely. I had always taught with the notions of learning from a position of curiosity at all the world has to teach, cultural preservation, taking care of the world's people, being empathetic and kind to each other, without ever knowing the term "global citizen" or "global education."
Taking on this role exposed me to concepts, ideologies, global challenges, and opportunities, leading me down explorations I never knew existed. Having been a leader in education for some time but patiently waiting for the right niche, taking on this global opportunity was explosive for my passion and future. I hit the ground running, never looking back, learned a lot about the world and myself, laughed a lot with global colleagues, cried a lot of frustrated tears, and developed (with the help of amazing supporters and global leaders) this incredible program which I humbly get to share with students, teachers, librarians, and leaders.
If you are interested in having me work with your group in PD sessions, provide a conference presentation and/or workshop, work directly with students, or just provide a little advice on a direction you would like to go, send me a message here. I am available physically and virtually.
You can follow our program on Twitter @AKGlobalTeacher and @Tudor_Library.
My recognitions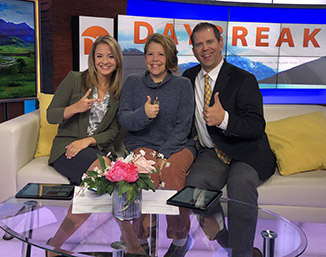 •2020 Texas Computer Education Association (TCEA) Librarian/Media Specialist of the Year
•2019 Pen Pal Schools Ambassador
•2019 Library Journal Movers & Shakers, The People Shaping the Future of Libraries and Michelle Carton | Movers & Shakers 2019 – Educators
• 2018 School Library Journal (sponsored by Scholastic) School Librarian of the Year  Champion of Civic Engagement
• 2018 Named First Prize of Henry Ford Innovators
• 2018 Delta Kappa Gamma Program Scholar Recipient for Anchorage
• 2018 Elected to the AKASL Executive Board, Anchorage Regional Representative
• 2018 "Young Global Citizens" program was named the grand prize winners of the Follett Challenge
• 2014 BP Teachers of Excellence recognition
• 2013 Denali Teachers Award (HTC Teaching Team)
• 2021 ASTE Teacher of the Year - Watch award presentation.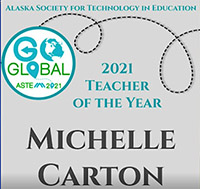 Michelle Carton
Michelle Carton, ASD Elementary K-6 Librarian, was chosen by Texas Computer Education Association (TCEA) as Librarian Media Specialist of the Year.
"This award honors a librarian or media specialist who improves their library using technology. He or she collaborates with administrators, teachers, and students to support technology integration," according to TCEA. Read more here.
About Us in SWAY
Wonder just what we do and how we accomplish so much? Learn more about us in SWAY.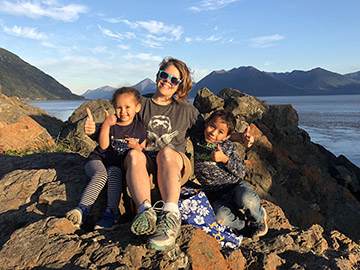 The thoughts, opinions, and ideas shared on this website and in my program are a culmination of my own ideas, and do not represent anyone other than myself, nor are they endorsed by anyone other than myself.